REPLACE YOUR OUTDATED DOOR!
Manufactured replacement doors for outdated units; a new door will increase the
safety
and
productivity
of your autoclave.
Our doors are fitted with lipped joints, avoiding the need for inflatable and/or rotating systems.
We always replace both the door and cylinder flange as a pair in order to guarantee the optimum performance.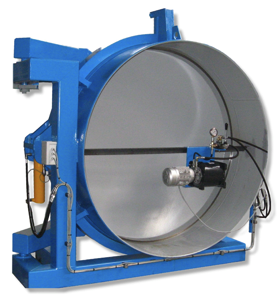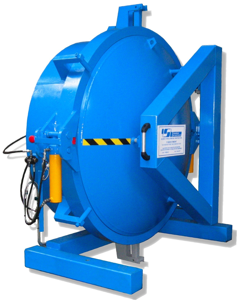 The door (and its section of the cylinder) may be delivered "ready to weld", or welded on site by one of our technicians.

Replacement doors are available in versions that open "lateral" or "vertical" with counter weights.

Doors are equipped with the following safety devices:
-limit on locking rings, for records on your system
-pressure check valves/sound level limit for records on your system
-manual latch to prevent sudden openings


Doors may be equipped with the following available options:
-hydraulic unit for opening if your machine does not currently have one
-hydraulic cylinder for opening the door